Interested in news about the role of women in STI?
This page gathers key information about the latest research and initiatives in the area. It also features important milestones in the GENDER STI project as well as notable events happening in the community.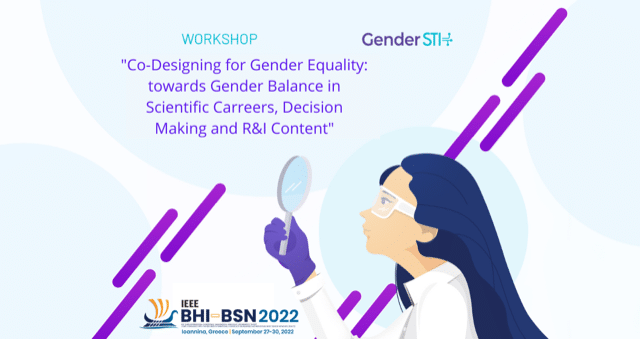 The Gender STI project is thrilled to announce its participation on the next edition of IEEE BHI-BSN 2022 Conference...
The GENDER STI consortium is committed to ensure the protection of personal data and user privacy. The GENDER STI Privacy Policy aims to inform the public, website visitors and other stakeholders about how we process personal data, based on data protection principles, in accordance with Articles 12, 13, and 14 of the GDPR.

Scope. This Privacy Policy describes how and when GENDER STI — a project that has received funding from the European Union's Horizon 2020 Research and Innovation Programme — collects, uses, and shares your information when you use the GENDER STI website https://www.gender-sti.org/